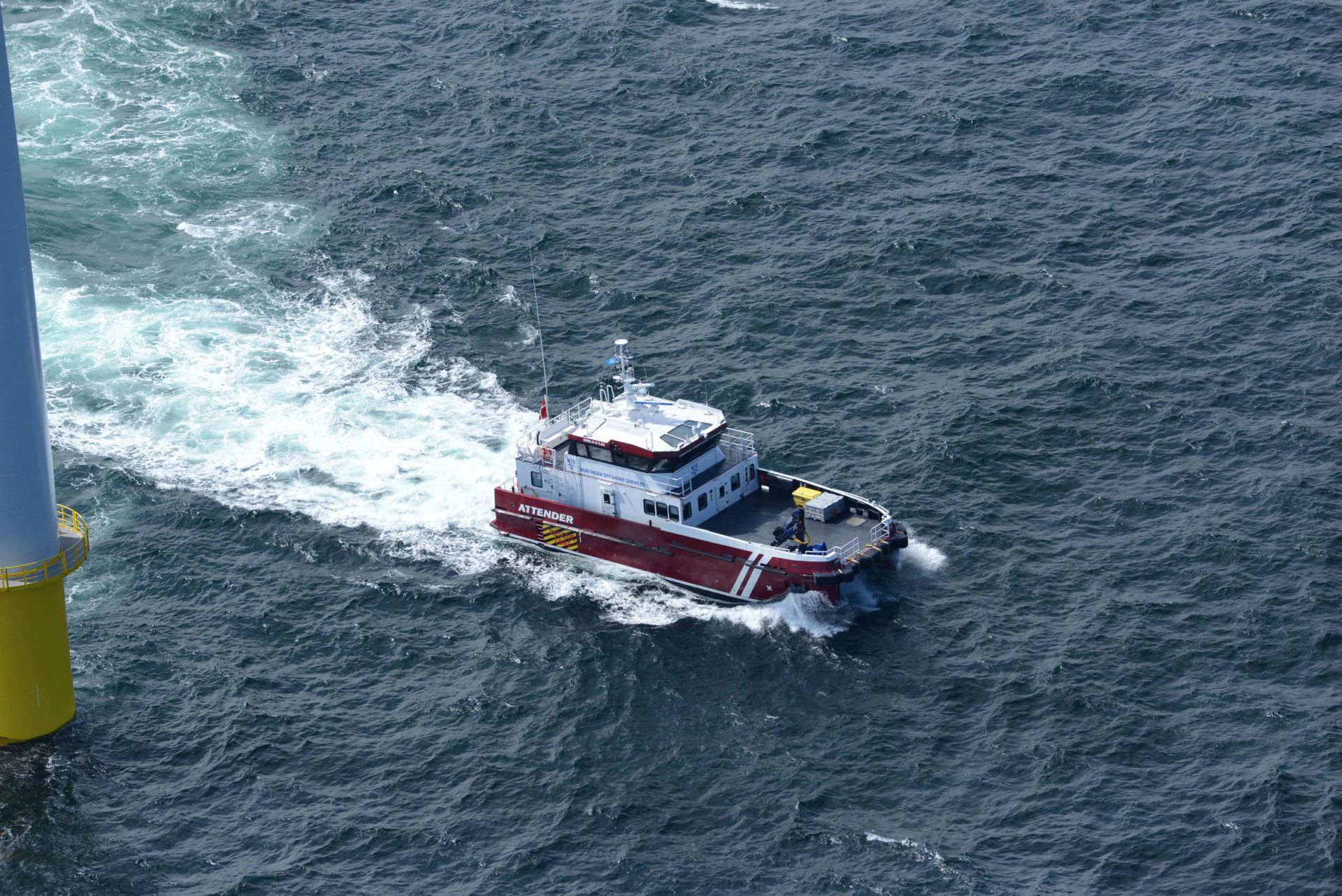 State of the art crew transfer vessels
A-class
The A-class vessels are a series of CTV vessels designed by us, the hull shape of which offers excellent stability, meaning that they can withstand tough challenges in rough weather conditions. Their construction also facilitates maintenance, ensuring that the vessels remain in perfect condition. Two 8V MTU main engines and 'Controllable Pitch Propulsion' make the A-class vessels reliable, robust and fuel-efficient.
For maximum flexibility, the vessels have been constructed with a load friendly surface measuring over 50 m2, a load capacity of 15 tonnes and crane access. The vessels are equipped with a fuel transfer system and pressure washer access in order to be able to offer clients more services and the chance to utilize the full capacity of the vessels. The majority of the vessels are equipped with satellite communication systems. There is room for two crew members to stay over on board, meaning that the vessel is constantly staffed.
Comfort is in focus on board the A-class vessels. There is room for hanging outerwear and equipment in the entrance. Having safely boarded the vessel, all passengers will travel in comfort in the large lounge, which is equipped with 12 comfortable sprung seats. Large windows allow passengers to enjoy the views, which helps prevent seasickness. The lounge features an entertainment system and a small galley stocked with coffee and other drinks. To further ensure passenger comfort, the lounge is also furnished with a sofa and table.
The Fleet